They say that April showers bring May flowers, so now is the perfect time to plan ahead to see all of Mississauga's blooms at their best. Here's when and where to find all your favourite flowers. 
What's in Bloom: This public garden features a variety of annuals and perennials throughout the year, ranging from wildflowers to roses. During Spring, enjoy a range of azaleas and of course, their near relations rhododendrons. 
Best Time to Visit: The famous rhododendrons are likely to bloom around mid-May this year, though the blooms could come as soon as early May. Stop by with your camera before late June to avoid missing peak season. If you miss the peak, visit mid-summer to enjoy the hydrangeas.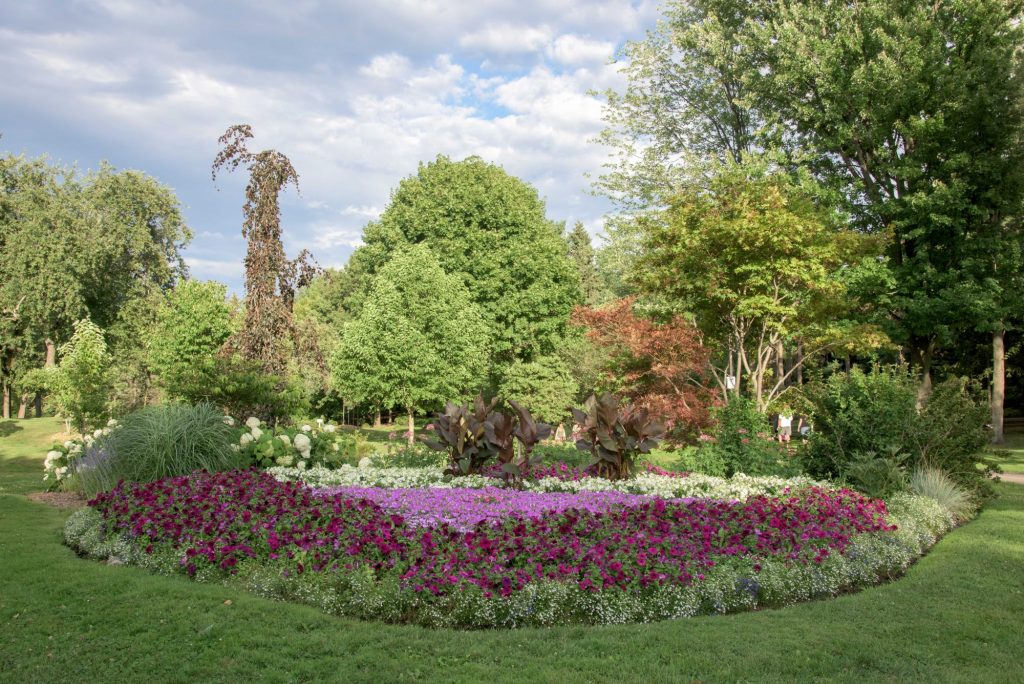 What's in Bloom: Kariya Park is most notable for its Japanese cherry and magnolia trees. However, there are also seasonal perennial gardens, including vibrant tulips and rhododendrons. 
Best Time to Visit: The cherry trees typically bloom in late April to early May, along with the other Spring flowers. Since this park is a popular attraction during peak blossom season, consider timing your visit for a weekday, or early in the morning on weekends for an uninterrupted view.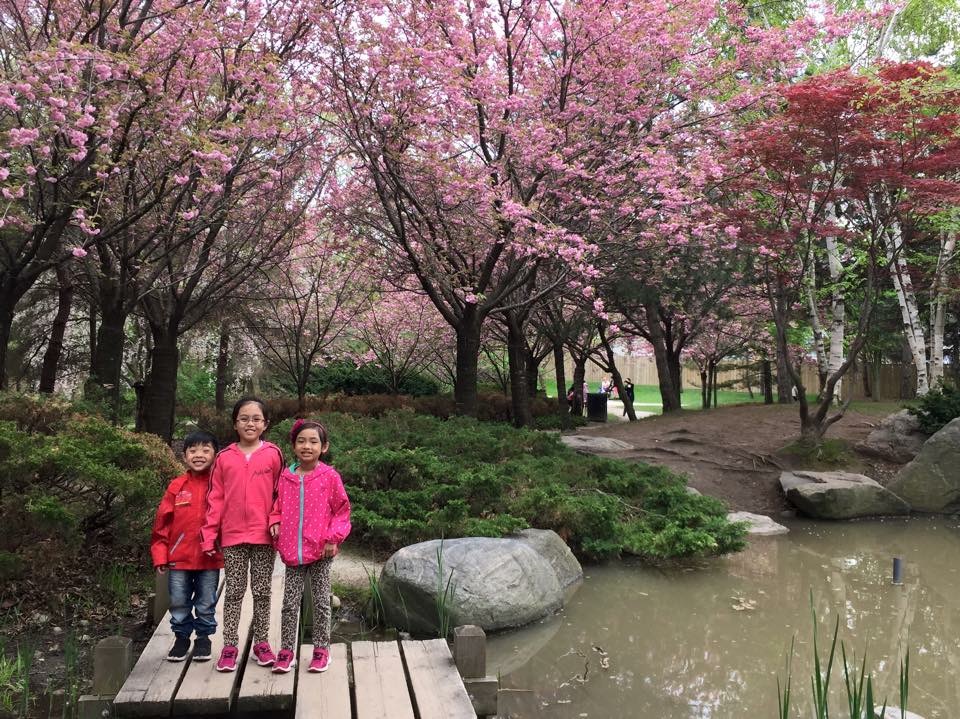 What's in Bloom: Here you'll see a variety of perennials, flowering shrubs, and native plants inspired by the site's Arts and Crafts era history, with seasonal displays including tulips, hibiscus and more. 
Best Time to Visit: In May you'll see the garden's most beloved and spectacular display of colourful Spring bulbs including crocuses, tulips and daffodils. Visit again in June for beautiful peony and geranium views. Later in the year, don't miss sunflower season in the Fall!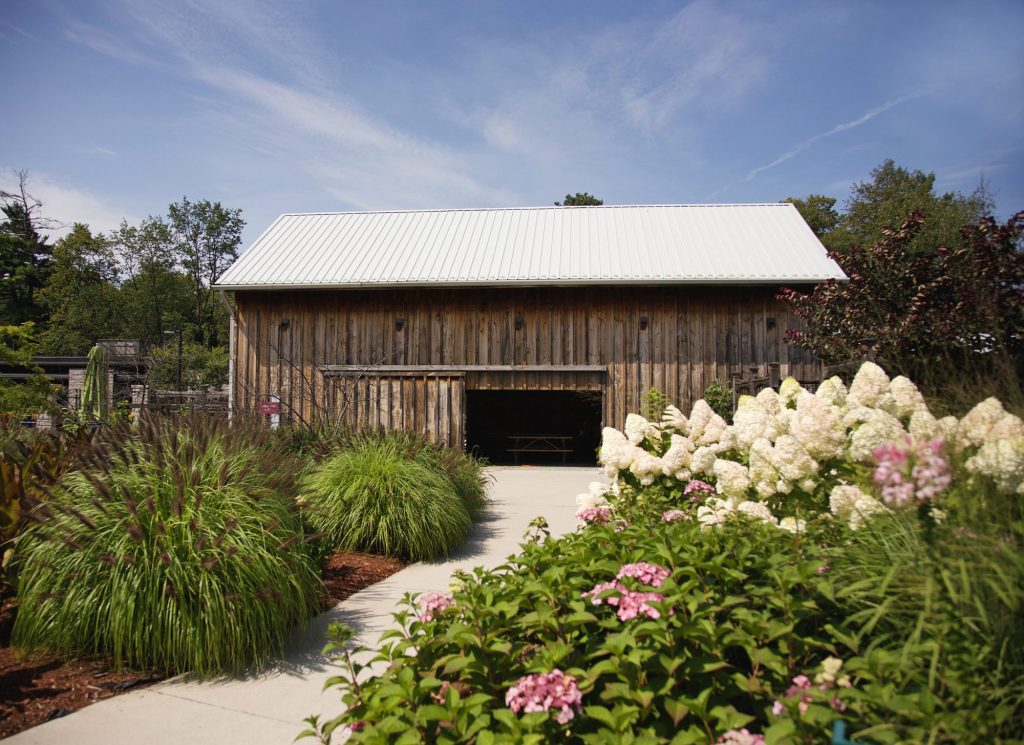 What's in Bloom: The estate's traditional blooms match their historic backdrop. Throughout the grounds, you can enjoy views of wisteria, hydrangeas and rhododendrons, but Adamson Estate is a particularly popular place to enjoy lilacs.
Best Time to Visit: Plan your visit for peak lilac blooming season, around late May, to enjoy the lovely fragrances. You may catch some Wisteria at this time as well!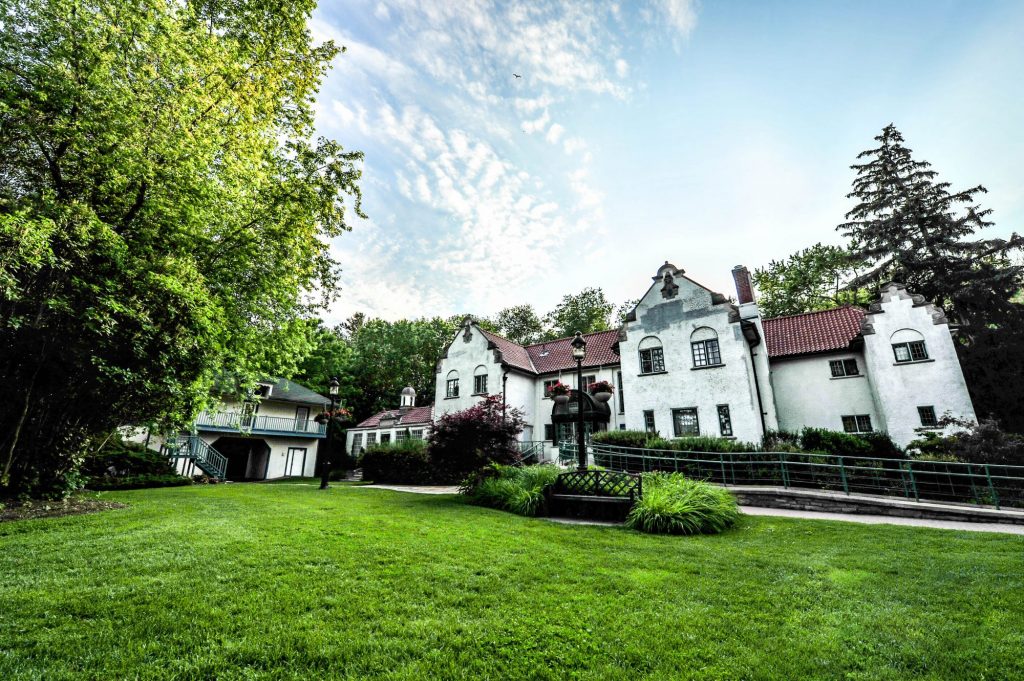 What's in Bloom: While Hancock Woodlands is a great spot to view rhododendrons and azaleas bordering a scenic forest, it's also a must-visit to catch a glimpse of Ontario's official flower, the Trillium, in its native environment.
Best Time to Visit: The Trillum has a relatively brief blooming season that peaks between late April and early May. Time your visit for May to try to spot the largest variety of flowers. 
More Floral Activities This Spring
Take part in The Riverwood Conservancy's Spring Ephemerals event to explore these small native plants.
Explore Mississauga's many community gardens or join the waitlist for your own plot.
Get started on your own garden with a trip to the knowledgeable experts at Mississauga Greenhouses.
Support the Credit Valley Horticultural Society at their annual plant sale.