Tourism Mississauga encourages residents to support local restaurants and "Taste the World" through Uber Eats May 28 to June 4
May 28, 2022 – Mississauga, ON – Tourism Mississauga is encouraging residents to support local restaurants May 28 to June 4 through a promotion on Uber Eats called "Taste the World". Throughout this week, residents can spend $20 and save $5 when they order or pick up at one of 175 local Mississauga restaurants on Uber Eats (while supplies last*). This is the first partnership of its kind between Uber Eats Canada and a destination marketing organization.
"Mississauga is the fastest-growing urban area in North America. And that's why there's no doubt that we have a whole array of restaurants and world-class eats right here to explore" said Victoria Clarke, CEO of Tourism Mississauga. "Restaurants were one of the hardest-hit industries during the pandemic. This initiative will give restaurants support while also giving residents a chance to support local restaurants too."
"Uber Eats is not just about delivery, it's discovery too!" said Lola Kassim, General Manager of Uber Eats Canada. "We're helping hungry Mississaugans find local restaurants they've never tried before. Even as the world starts moving again, we're continuing to look for ways to support restaurants as they open up again with initiatives like this or new app features like pick-up and dine-in."
This initiative comes as the country heads into National Tourism Week in Canada (May 29-June 4). This is just one of many ways that Tourism Mississauga and Uber Eats are showing their support for the restaurant community as they open their doors.
Throughout the pandemic, Tourism Mississauga has been committed to supporting local restaurants, businesses, products, and services. In collaboration with the City of Mississauga Economic Development Office, local stakeholders, and the Mississauga Board of Trade, Tourism has supported programs such as Shop Local Mississauga, Taste of Mississauga, and spearheaded the #MississaugaMade local business directory.
Food delivery went from convenience to necessity during the pandemic and Uber Eats supported restaurants through this transition—whether it was to stay open with delivery or through grants to support hospitality workers. Even as the world starts moving again and delivery remains a popular option, Uber Eats is continuing to support restaurants as they open up again with improved app features, like pick-up, where eaters can order ahead of time and pick up their food.
---
* To claim this promotion, order from one of the 175 local Mississauga restaurants through the special "Taste the World" billboard in the Uber Eats app. Offer expires at 11:55 pm ET on 06/04/2022. Quantities are limited. Offer is limited to one order per customer. Taxes and fees still apply. Offer is valid for a maximum discount of $5. Cannot be combined with other offers. See the Uber Eats app for availability.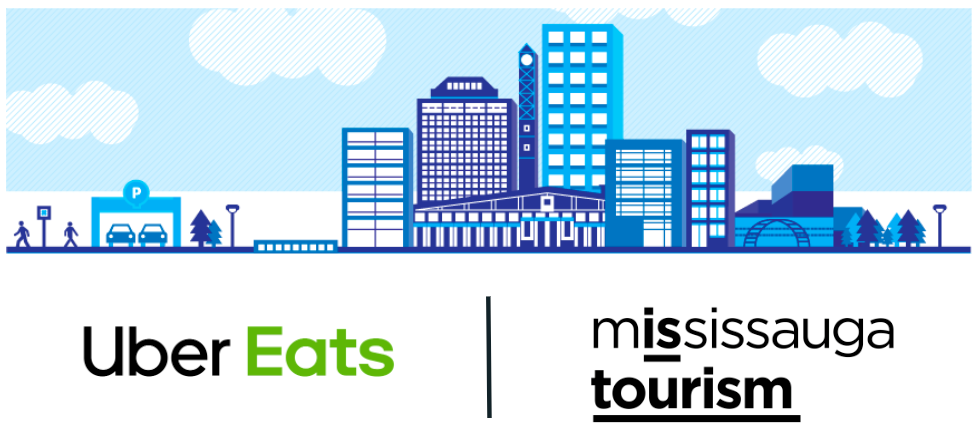 About Tourism Mississauga
Tourism Mississauga is the official destination marketing organization (DMO) for the City of Mississauga. The organization is industry-led and responsible for developing a tourism strategy and leading tourism marketing and development efforts for a destination. The organization's mandate of implementing the City of Mississauga's Tourism Master Plan Tourism Mississauga is committed to promoting local businesses and everything the city has to offer. To learn more visit www.visitmississauga.ca
About Uber Canada
Uber's mission is to create opportunity through movement. Co-founded by Calgarian entrepreneur Garrett Camp, Uber started in 2010 to solve a simple problem: how do you get access to a ride at the touch of a button? More than 10 billion trips later, Uber is building products to get people closer to where they want to be. By changing how people, food, and things move through cities, Uber and Uber Eats open up the world to new possibilities. For more information, visit www.uber.com