Keeping the whole family active and entertained throughout the summer can add up fast, but there's no need to splurge on pricey attraction tickets every weekend. Mississauga has tons of free activities for kids of all ages to enjoy so you can make the most of your quality time without spending a dime.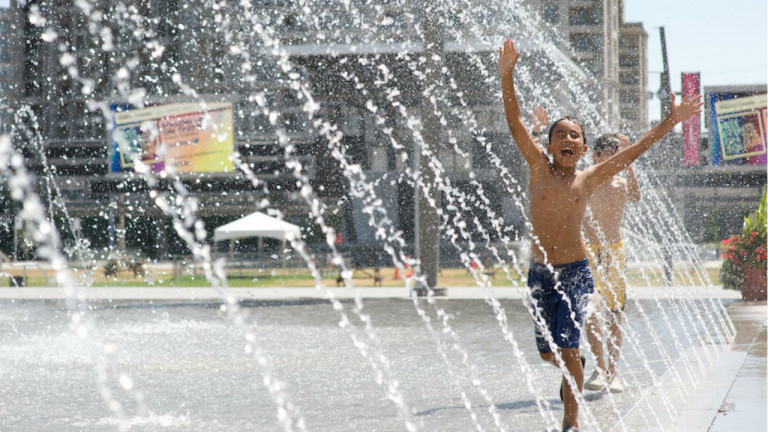 Cool Down at Mississauga's Celebration Square
The heart of the city, Celebration Square is always full of free family fun. During the summer, the Square offers lots of events, from concerts to cultural festivals – there's always something new happening. It's also the perfect spot to beat the heat with a splash in the Fountain, Mississauga's largest spray pad. Once you're cooled off, you're mere steps away from even more great attractions, including parks, art galleries and Mississauga's Music Walk of Fame.
If you can't get enough water fun, Mississauga has 28 more spray pads to choose from, so you can try a new spot every week, and then some!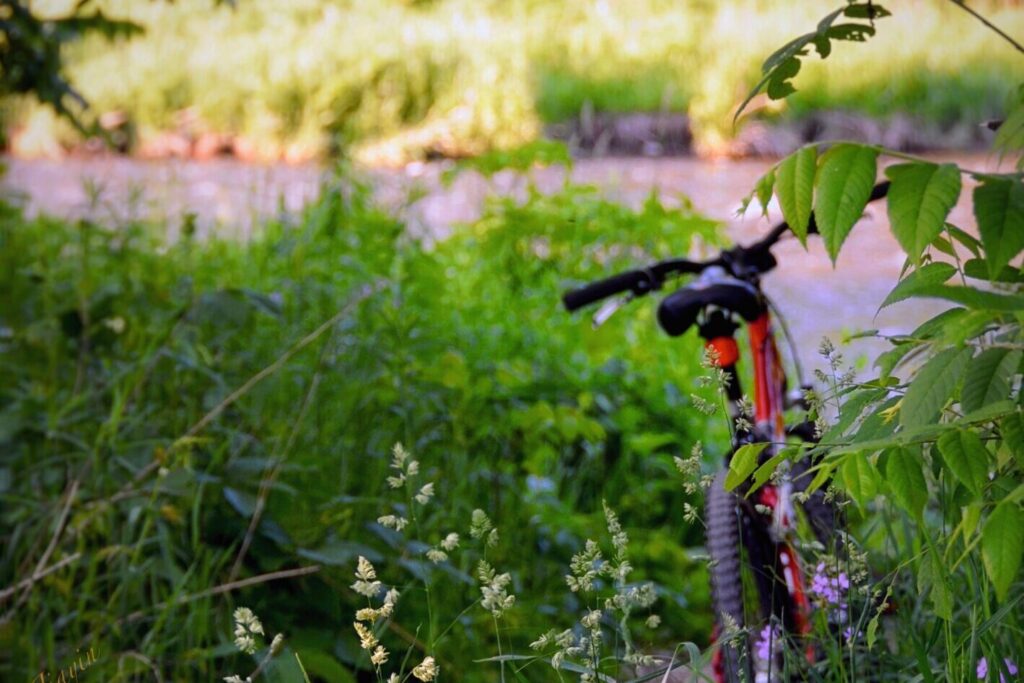 Trek the Trails
If you're looking to reconnect as a family and with nature, a tranquil hike or bike ride on the trails is the perfect place to start. Mississauga's more than 500 parks connect to a variety of multi-use trails for hikers and cyclists of all experience levels, so you can head out on an intense trek or take a casual stroll through nature.
For a longer (but still kid-friendly) hike, the David J. Culham Trail runs along the entire Credit River, so you can enjoy the sounds of babbling water in addition to the local foliage and wildlife spottings.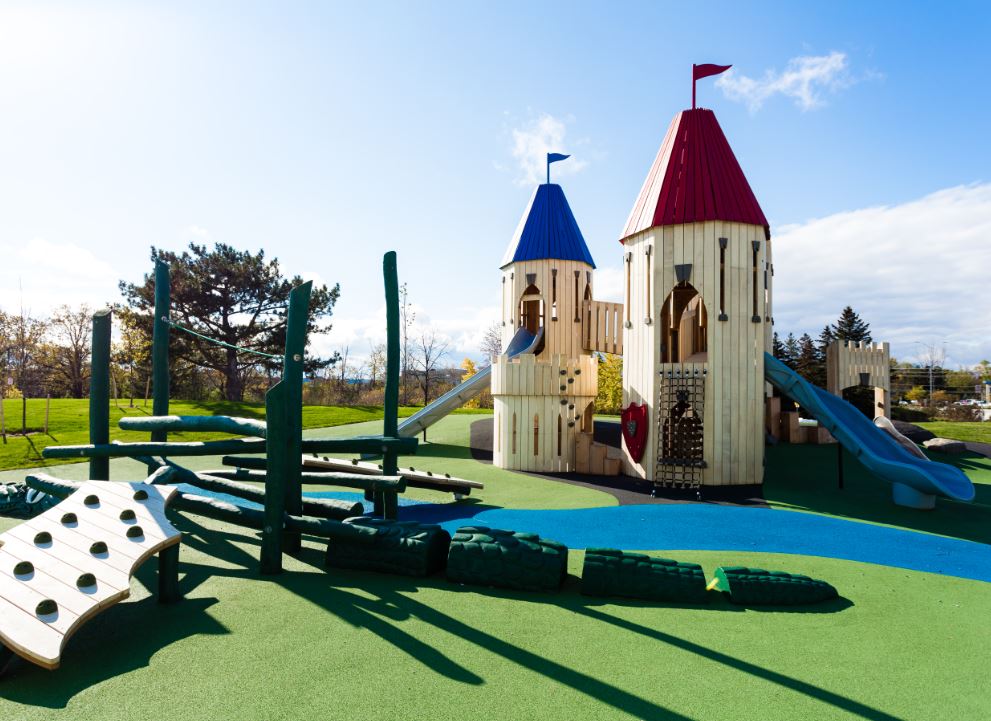 Explore One-of-a-Kind Parks
Mississauga has some extraordinary local parks that are fun for all ages. Younger kids will especially love riding dragons and guarding the castle at Paul Coffey Park Adventure Playground – one of Mississauga's most magical free family attractions.
For flight fanatics, the Danville Park airplane viewing platform offers incredible views of planes coming and going from the nearby Pearson airport. The park also features a Cricket pitch for some more active family fun.
One of Mississauga's most picturesque parks, Kariya Park is a stunning spot for family photos, or just to soak in some scenery. Some of the highlights include the Japanese pavilion and Friendship Bell, a pond home to a variety of animals, cherry trees and a variety of beautiful plans of Japanese origin.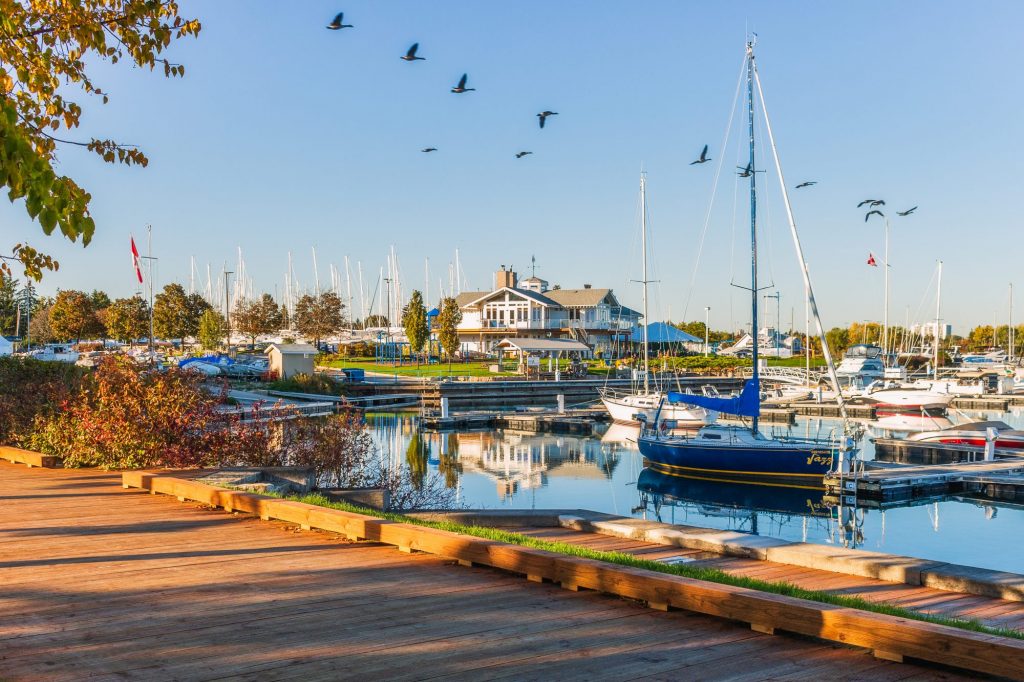 Picnic on the Beach
Mississauga's prime waterfront location means it's the ultimate family beach day destination. Make a day of it by packing up a picnic and enjoying the amenities Mississauga's waterfront & best picnic spots have to offer.
One of the most well-loved locales, Lakefront Promenade Park, has a stunning sandy beach adjacent to a foliage-studded shoreline, plus volleyball courts and a spray pad.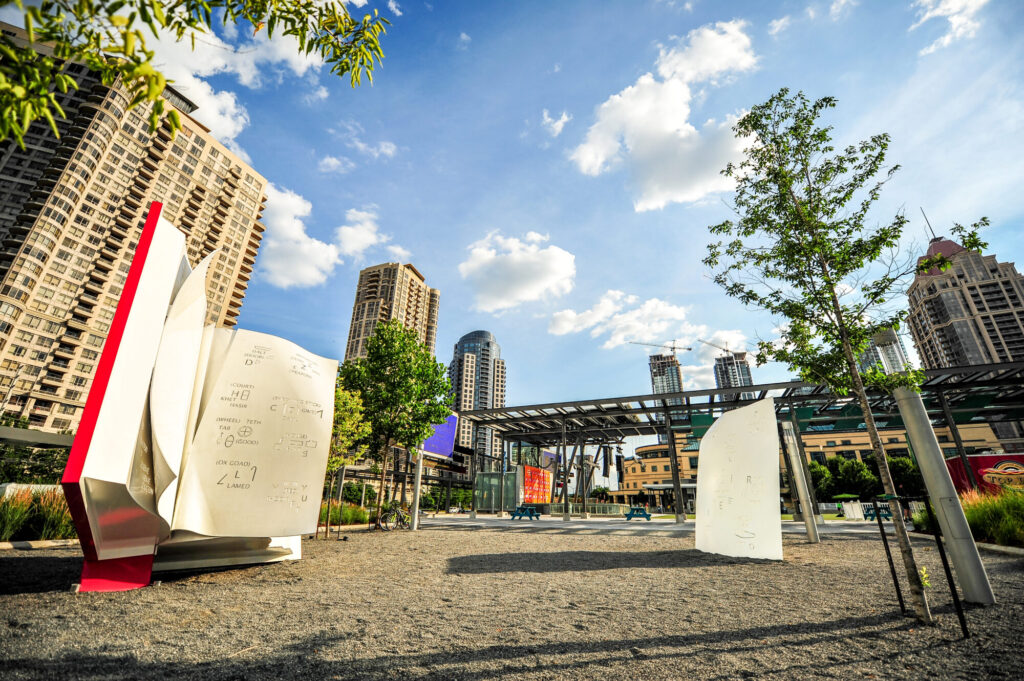 Hunt for Local Gems
Get your Local Gems Pass and turn your family adventures into fantastic prizes – all while visiting a variety of free attractions and accessing special deals. Featuring a variety of free attractions, from historic houses to incredible parks and gardens, this treasure hunt will keep your family busy all summer long!
There's even more free family fun coming up in Mississauga! Stay tuned to @VisitMississauga and #MySaugaSummer to stay in the loop about everything to see and do in Sauga this summer.