If you're a Fall fanatic, there's lots of ways to enjoy Autumn in Mississauga. With hundreds of parks, restaurants and activities, you can soak up the season every weekend without leaving the city, and often for free. Here are some of the best Fall experiences to add to your must-do list.
VISIT THE FARMERS' MARKETS
Embrace the fun of fall by indulging in meals made from the season's harvest. Explore a plethora of fresh produce and irresistible baked goods at Mississauga's top farmers' markets.
Erin Mills Farmers' Market
2520 Eglinton Avenue West
Thursdays until September 30th 
Lions Farmers' Markets
Celebration Square & Robert Speck Parkway
Wednesdays at Celebration Square until October 15th & Sundays at Robert Speck Parkway until November 2nd
Port Credit Farmers' Market
200 Lakeshore Road East
Saturdays until October 10th 
Lakeview Farmers' Market
Small Arms Inspection Building
Sundays until November 29th 
For those who truly appreciate the season, the best Fall memories are often made outdoors amidst the crisp air.
Parks & Trails
Soak in the changing colours while hiking, cycling or picnicking in one of the many scenic natural areas, including over 500 parks. 
Enjoy the Historic Streetscapes 
Take a heritage walking tour and enjoy the beautiful scenery along with the stunning architecture of Mississauga's historic buildings. 
Enjoy a hearty Fall meal or a warm drink while taking in the Autumn scenery at one of these local favourite eateries and events
Harvest Festival
Celebrate the harvest season at the NMTO Harvest Festival. Enjoy delicious food and drinks, rides, games, a harvest marketplace and pumpkin patch from September 29th to October 8th. 
Butter Tart Festival
With hundreds of butter tarts to choose from with traditional and unique flavours, you're sure to find the tart of your dreams. Join us on September 23rd in Streetsville for the Butter Tart Festival!
Snug Harbour
The spectacular waterfront view is surrounded by spectacular foliage so you can enjoy the colours changing while also watching the sunset over Lake Ontario. 
The Tea Room
Stroll down historic Streetsville's downtown before heading to this beautiful red brick heritage building and enjoying afternoon tea while looking out on the grounds featuring old growth trees. Make sure to try the scone of the month – Apple Cinnamon. 
Ombretta Cucina + Vino
Enjoy an evening under string lights on this upper level patio featuring views of changing Fall foliage. Since it's heated and covered, you can enjoy just the right amount of crisp weather without getting too chilly.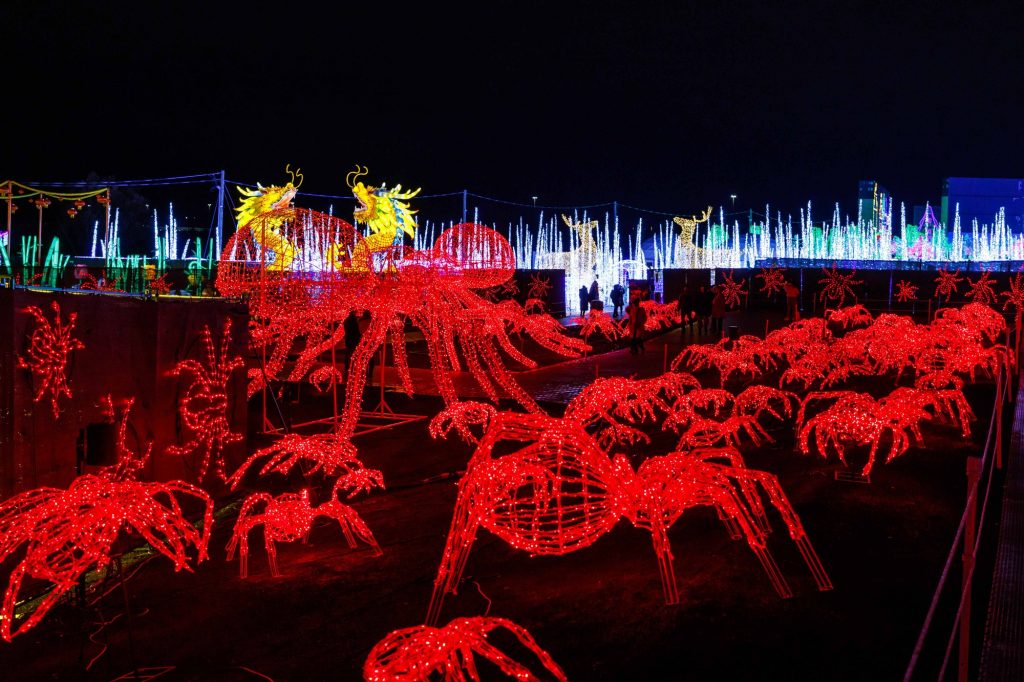 With Fall in full swing, Halloween festivities are stirring in Mississauga!
Illumi
Illumi is a mesmerizing light and sound extravaganza that enchants visitors with its immersive displays. Illumi spans many different themes and universes, but the Scarlet Spiders are the stars of spooky season. 
Halloween in the Village
Come to Clarkson Village for some Halloween family fun! Trick-or-treat at local businesses, enjoy fun activities for kids and more.
Halloweekend Roller Skate
Get ready for a spine-tingling adventure on wheels at the Halloweekend Roller Skate! Experience a unique and thrilling Halloween celebration as we combine the excitement of roller skating with the spooktacular spirit of the season. Stay tuned for 2023 dates and times!