I set out to check out the stores. What I really loved on my Mississauga shopping visit were the people.
by Jim Byers
A farmer's market is not only a great place to shop, but a wonderful place to meet people.
I recently visited the Port Credit Farmers' Market on a beautiful Saturday morning, and found all sorts of cool things on display; fresh produce from local fields, hand-made candles with heavenly scents, and local cheeses. I also had the good luck to run into Ed Toppin from Shanny's Shortbread Cookies.
Toppin told me he's been baking since 1985 but only started selling his flaky, rich shortbread cookies in 2017. Given his first and last names, I ask where Shanny's Shortbreads comes from. Turns out Shanny was the nickname of his wife, who died a few years ago.
It's a sad story, but Toppin is happy to talk about his craft.
"I don't know what makes them so good," he tells me. "But they ARE good. A woman came by a few weeks ago and told me that she doesn't usually buy anyone else's baked goods, but that she liked our presentation here at the market. She said she wanted to buy some, but I told her she could only do that if she promised to come back and give me a review. She came back the next weekend and said, 'These are a ten out of ten.'"
Port Credit is a popular place for locals and visitors alike. At a lovely shop called Impressionable Gifts, I admire greeting cards and signs that read, "Relax, You're at the Lake." Down the road is My Olive, where you can sample beautiful olive oils and authentic, balsamic vinegars with no added sugars. Flavours include black truffle extra virgin olive oil, as well as extra virgin oil with sage and porcini mushrooms.
I take home a large bottle of plain balsamic, but they also offers mango white balsamic and vinegars with chocolate or blackberry/ginger flavours. Zest for Living has some great items for cooks, including barbeque sauces and sea salts with seasoning. You also can find nice, inexpensive jewelry, cute coffee mugs, soaps, colourful socks and used books.
In Streetsville, I pop into Kate's Town Talk Bakery for an outstanding coffee latte and a terrific, home-made butter tart, which I devour across the street in the pretty square.
Streetsville feels like a small town in a big city, with handsome brick buildings, a couple of old churches, and benches for folks to sit and watch the world go by. It's a charming part of Mississauga.
I wander back into the Kate's to tell the owner, Kate Clipperton, how good the tart and coffee were. We get to talking and I find out that the photo of the old general store on the south wall of her shop, which says Craydon General Store, is the same building we're in as we chat. Not only that, but her great, great grandfather ran the general store. The original building was destroyed by fire in 1909, but she's walking in the footsteps of her relatives, on the same corner of the same village. How cool is that?
Down the road on Queen Street North I admire a shop called Country Charm, where they've got spectacular, locally-made Mennonite furniture in unusual shapes, all polished to a gleam as bright as the nearest star on a moonlit night. They use maple, cherry, walnut and other wood, and the shopkeeper tells me they also can custom designs.
I spot a bed covered with blue and white pillows, as well as displays of beautiful pottery and lime green succulents in brass or white ceramic pots. A few steps south is Crafted Décor, where I find some great coffee mugs and beautiful tiles you can mix and match. They also have nice jewelry and makeup for sale. Also a few doors down is The Shop For All Reasons, which has terrific men's grooming products, spices and other goods.
Mississauga is one of the most diverse cities in Canada, and you'll find great shops that sell goods from around the world. I stop in at Charlie's Caribbean Cuisine on Hurontario Street and find an amazing array of specialties, including Trinidadian and Jamaican hot sauces, fresh and canned callaloo, Indian spices and guava jelly, which I grab to take home for my morning toast.
There are tons of great, boutique shops and independent stores all around Mississauga. For mall lovers, the big daddy of them all is Square One Shopping Centre. It's the biggest shopping centre in Ontario, and it's got everything you've ever dreamed of. And some things you probably haven't.
Located just a few minutes from Highway 401, you'll find a mall that spans 2.2 million square feet and is home to 330 stores, including top names such as Apple, Holt Renfrew, Whole Food, Aritzia, Banana Republic, and more.
One great feature they've added is a large food/shopping area with small, independent shops selling everything from macaroons in every colour of the rainbow to a wine shop, plus shops selling BBQ ribs, Mexican food, Japanese cheesecake and even cotton candy! If you need a last-minute hostess gift or something to brighten your home or apartment, there's a splendid flower shop called Blossom Moments.
Friendly people. Great shops. Unique gifts you'll truly treasure. Mississauga's got everything you need. And everything you want.
About the Author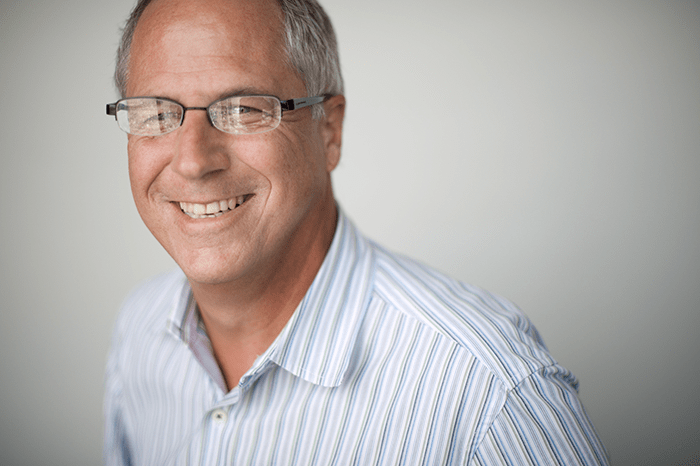 Travel is a big part of who I am. My parents often told me I was conceived in Rome, which is too much information for a kid if you ask me. I met my wife on a train trip, oddly enough, while travelling to Rome. I grew up in California but have lived in Toronto for more than three decades, and I try to bring the world to my readers with a bit of a Canadian perspective and a generous dose of humour. (Sorry, U.S. audience, that would be humor for you).
I was travel editor for five years at the Toronto Star, which has the largest travel section in North America, and I've had my own travel blog for years. I now write destination stories for several publications, including five items a month for Postmedia and Sun Media websites and newspapers across Canada. My work also appears in the Dallas Morning News, Houston Chronicle, Zoomer magazine, Canadian Traveller and The Australian newspaper, as well as Travelzoo Canada's website. I love every kind of travel, from Canadian mountains to European cities. I also adore a good beach, old time rock and roll and a nice glass of red wine, though usually not at the same time.