Mississauga is a city steeped in history and rich in culture. It's those facets that make it the inspiration for many works of art and a hub of creativity.
Having access to art fosters thoughtful and connected communities and Mississauga has many displays and programs for everyone to enjoy. Whether you're visiting the city or looking to explore your own neighbourhood, taking in the city's art is one of the best ways to enjoy Mississauga.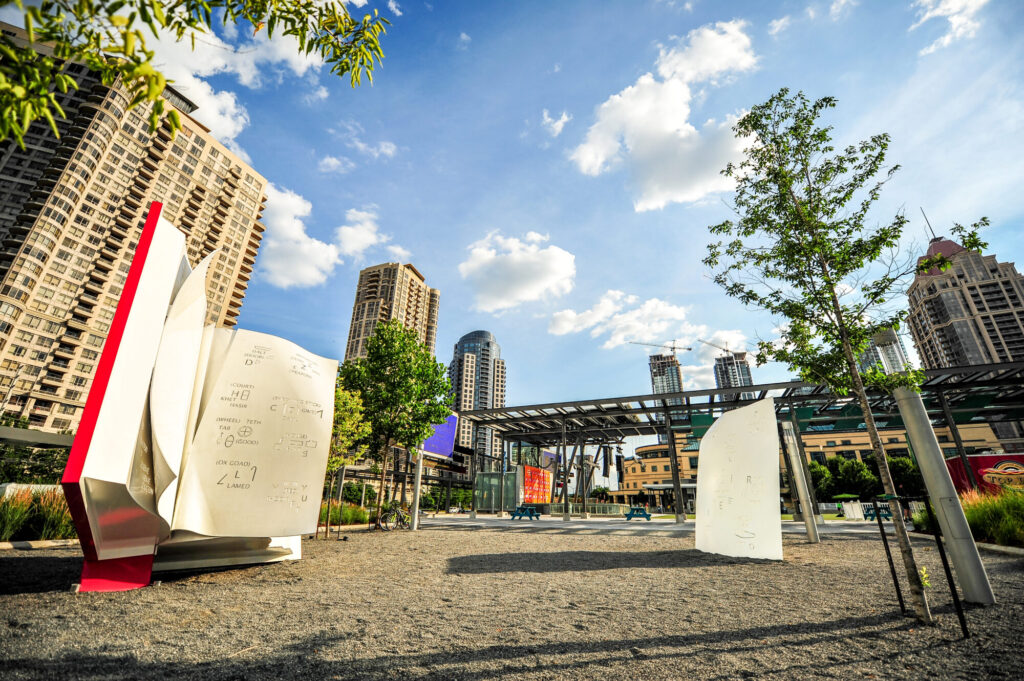 Where to find public art around Mississauga
Nothing brings out the vibrancy of the city like art, and taking an art tour is a great way to sightsee – even if you're playing the tourist in your own neighbourhood. Mississauga currently has 20 permanent public art pieces that are accessible for anyone to view throughout the city, as well as a number of temporary displays.
Some popular pieces include:
Take a walking tour of the public art displays with Mississauga's Public Art Map, which lists all of the current pieces.
Local Art Galleries You'll Love
If you want to spend an afternoon browsing a variety of artworks, a gallery visit might be more up your alley, and Mississauga has plenty:
Just for Kids
While kids will enjoy taking in the city's public art, from its giant books that stir imagination to its colourful murals, there are also lots of art experiences tailor made for them.
For more to explore, follow Visit Mississauga on Instagram and Facebook, and stay tuned to Mississauga Culture.