Looking for a memorable Canada Day experience? Mississauga has you covered. This vibrant city offers a range of events that embody the true essence of Canada. Whether you're looking for live entertainment, great food, fireworks, or even a drone light show, there's something for everyone this Canada Day in Mississauga.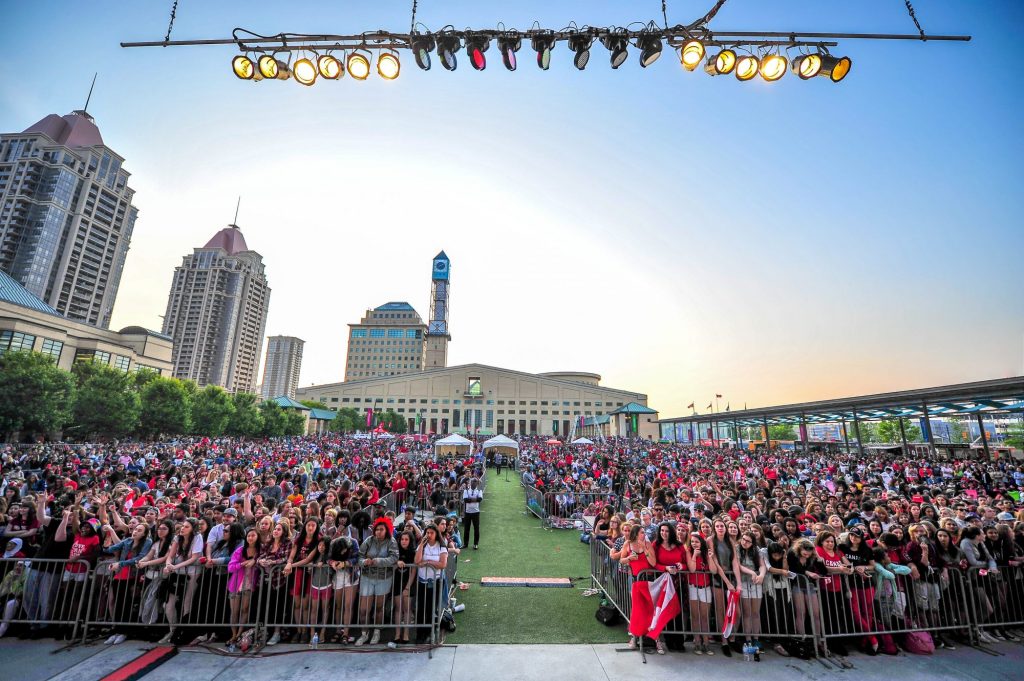 Canada Day at Celebration Square
Get ready for an unforgettable Canada Day Celebration in Mississauga on July 1, 2023, starting at 4:00 PM! This exciting event at Celebration Square is all about fun and entertainment. Enjoy live music performances by local bands, indulge in delicious food from a variety of vendors, and participate in thrilling activities for all ages. From face painting and interactive games to exciting rides and captivating street performances, there's no shortage of excitement. And of course, end the night with a dazzling fireworks display that will leave you in awe. Join the fun and make memories at this lively Canada Day celebration in Mississauga!
Streetsville Canada Day Celebrations
Celebrate Canada's birthday at Streetsville Village Square and Memorial Park! The festivities begin at 6:00 pm at Streetsville Village Square, where you can groove to the live music of CANADA ROXX, playing the greatest Canadian rock hits from various decades. Then, brace yourself for a breathtaking display of lights and colors with the highly anticipated drone light show presented by Illumin, and a fireworks show that will illuminate the sky.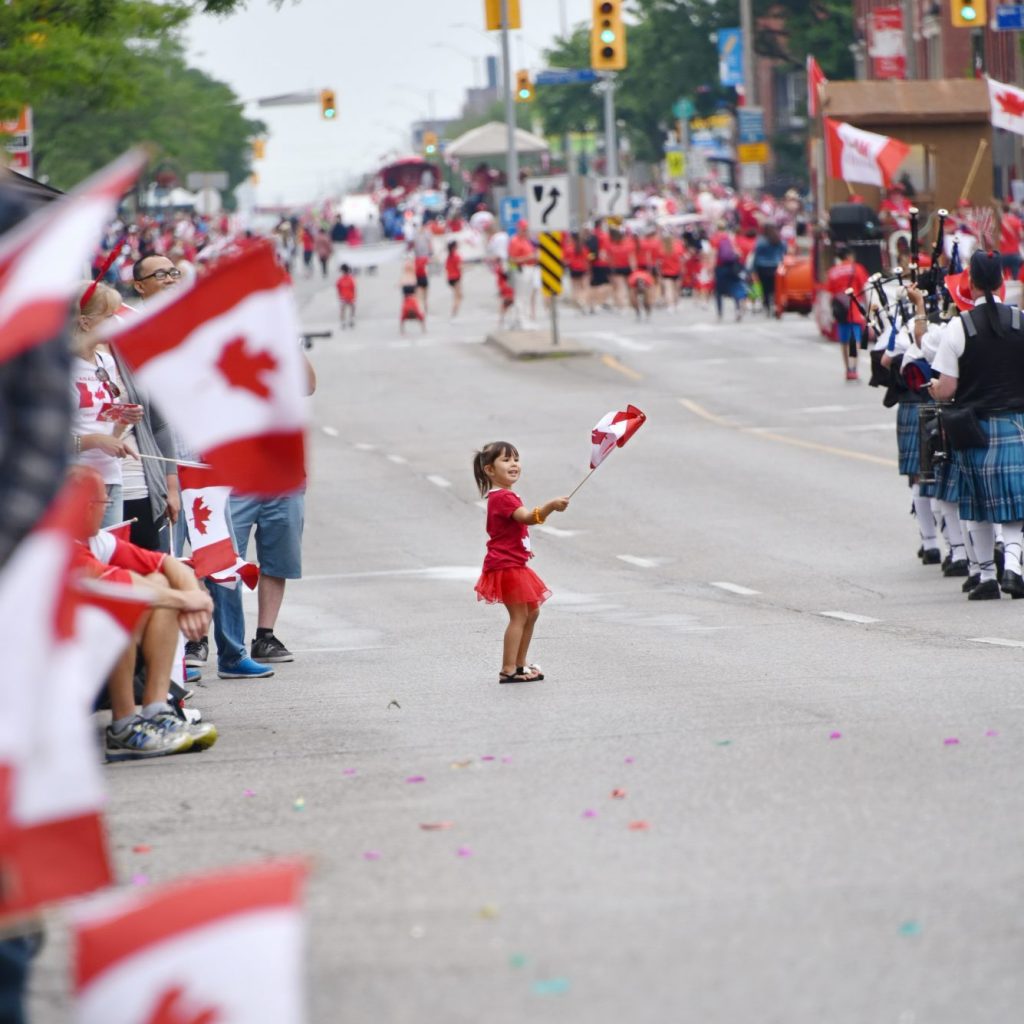 Paint the Town Red in Port Credit
Get ready to Paint the Town Red at Port Credit's vibrant Canada Day celebrations! This event is a shining example of cultural diversity, inclusiveness, civic pride, and community spirit. The only Canada Day parade in the GTA, it features a lively procession of colorful marching bands, performance groups, and community organizations. With live music throughout the village and Memorial Park, local musicians and talented students pay homage to Canadian artists and songwriters. Join tens of thousands of citizens and visitors for a first-class red and white celebration, where family and friends can come together to enjoy quality time and embrace the true essence of being Canadian.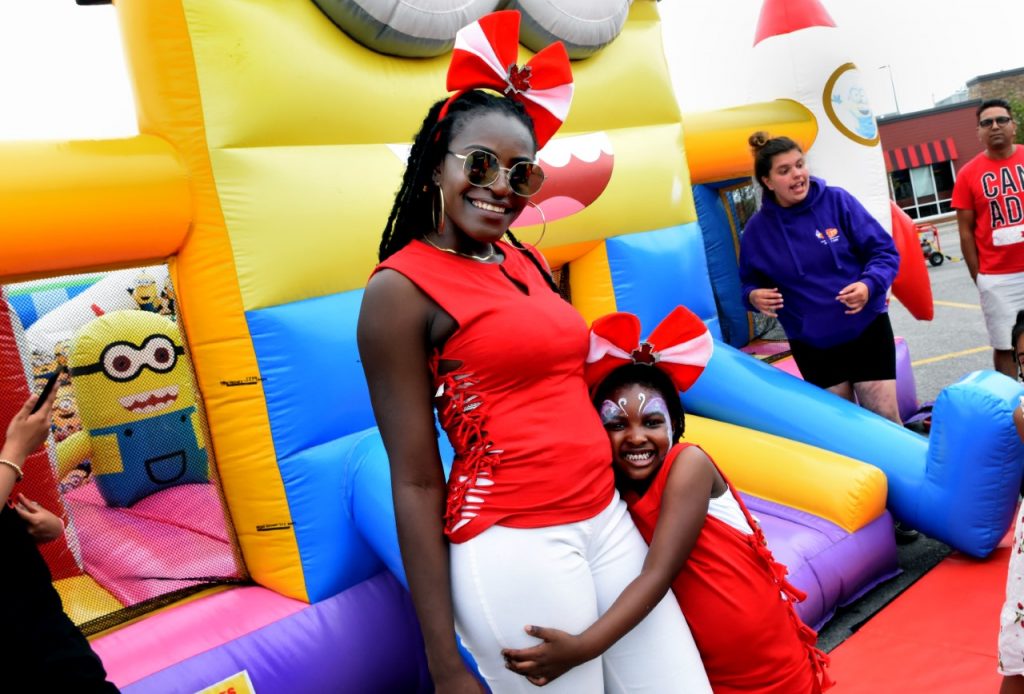 Malton Celebrates Canada Day
Don't miss out on a fantastic family-friendly day at Westwood Square Mall! Enjoy children's activities, face painting, live entertainment, and spectacular fireworks. The event offers free rides, entertainment, and fireworks, with food available for purchase from Westwood Square vendors. Join Malton in celebrating Canada Day with incredible fashion shows, dancing, and live music. There's something for everyone! Remember sunscreen and water as you make lasting memories at this exciting event.
NMTO Presents: Canada Day Eats
Get ready for the ultimate Canada Day celebration in the heart of Mississauga! From June 30th to July 2nd, visitors can look forward to the exciting CANADA DAY EATS festival at Square One Shopping Centre, LOT P3. In collaboration with the City of Mississauga and Celebration Square, attendees are invited to experience a special evening with some of the best seats in the house to the Canada Day fireworks at Celebration Square. Families can bring their lawn chairs and enjoy a fantastic weekend filled with delicious food, fun activities, and lively entertainment. Limited patio seating will also be available, ensuring an incredible experience for all in the heart of Mississauga.
Family Friendly Attractions
Looking for even more to do this long weekend? Mississauga is a haven for family-friendly attractions that promise unforgettable experiences. Immerse yourself in the mesmerizing world of Illumi, a dazzling light and sound show that will ignite your senses and create magical moments for all ages. For the dinosaur enthusiasts, don't miss the Jurassic World: The Exhibition, where you can step into the prehistoric era and encounter life-sized dinosaurs. Plus, experience a premier shopping destination at Square One in Mississauga during the Canada Day weekend, where you can explore a wide selection of stores and immerse yourself in the latest fashion trends and must-have items. Staying open 11am to 6pm on Canada Day, there's plenty of time to shop 'til you drop.
Mississauga is not only a fantastic destination for its attractions but also for the amazing deals that await you. Don't miss out on the Sauga Savings Pass, a pass that unlocks exclusive discounts at various participating establishments across the city, allowing you to save on dining, shopping, and experiences. Additionally, take advantage of Square One's visiting friends and relatives offer.
Get ready to make this Canada Day one to remember in Mississauga! With exciting entertainment, delectable food, spectacular fireworks, and a mesmerizing drone light show, this city offers an unforgettable celebration. Create lasting memories and celebrate Canada Day in style when you #VisitMississauga!