Now is the season for Mississauga to shine. With the downtown coming back to life, it's the perfect opportunity to explore what makes Mississauga's core a hotspot for residents and visitors alike.
Ready to make summer memories? Click #MySaugaSummer and read ahead for reasons why a day (or weekend) in downtown Mississauga is worth the trip.
Shopping at its finest
Downtown Mississauga is brimming with unique local shops, top-brand retailers. It is also home to Square One Shopping Centre, one of Canada's largest and most popular retail destinations featuring over 330 stores, 100 restaurants and eateries, public services, a Cineplex theatre, and year-long special events.
Square One is worth a visit any time of the year, but there are special perks to drop in during the summer. Now until September 6, 2021, the mall is offering visitors a $15 dollar gift card for every $200 dollars they spend at Square One shops as part of its Summer Tourist Gift program.
A foodie's dream
You don't have to walk (bus, bike, or drive) far to find your favourite eats. Mississauga's downtown area is ripe with hundreds of restaurants, cafes, and eateries that reflect the City's culinary history and multicultural scene.
No doubt, there's a reason foodies make repeat visits to Mississauga's core. From fast-casual to fine dining, food trucks to coffee shops, Asian cuisine to European flavours, and lively pubs to chill cafes, no appetite is ignored. And with patio season in full swing, there are ample opportunities to take your meal outdoors.
Sights to see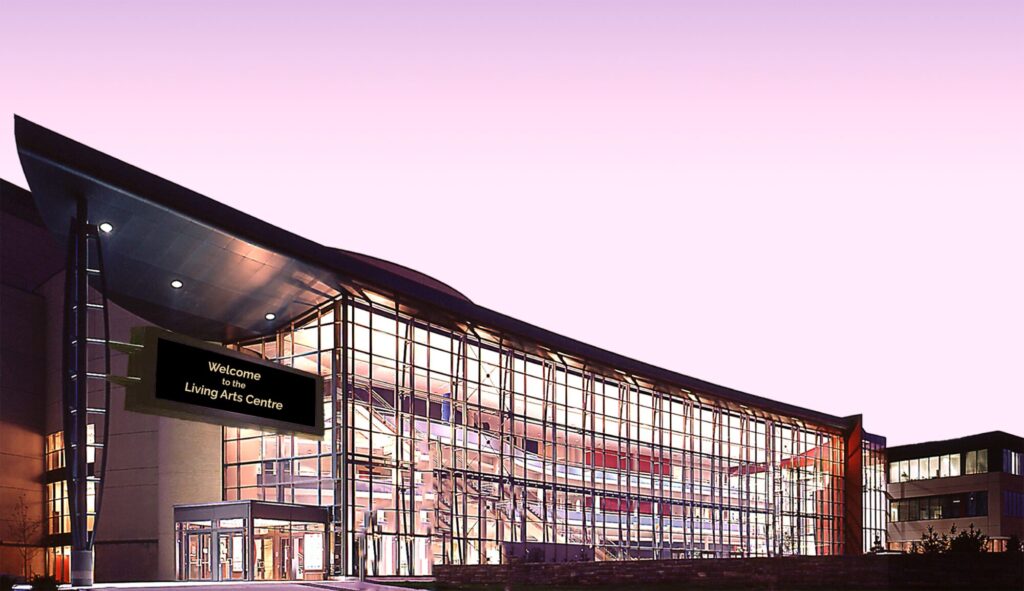 Mississauga's downtown boasts a number of cultural attractions and experiences. Spend an afternoon at the Living Arts Centre, browse the Art Gallery of Mississauga, or check out the Love Local Art Shop at Celebration Square, among other destinations. Mississauga's arts and entertainment facilities feature year-round programming, tours, and special events.
Want more of Mississauga's artistic side? Sign up for a Public Art Walking tour and enjoy a self-guided showcase of sculptures, paintings, and installations that give the City its distinct character.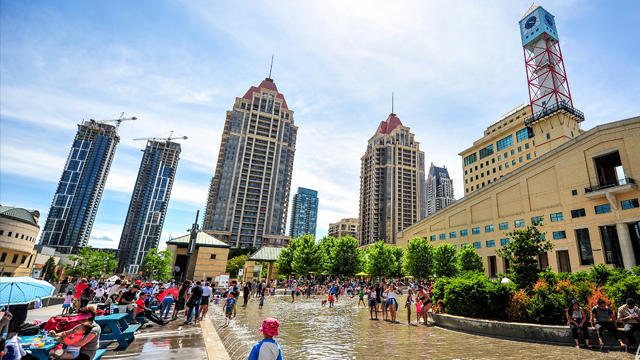 A community hub
Mississauga's City Hall marks the spot for many of the city's festivals and events. Here, you'll find the iconic Celebration Square, an award-winning meeting point for live entertainment, weekly events, the MCLC Lion's Farmer's market, and year-round programming. Celebration Square is also host to The Porch, Mississauga's food truck mecca; The Fountain splash pad; and Legends Row, an outdoor installation celebrating the City's most prominent figures. Find out what's going on at Celebration Square in 2021 all summer long.
A breath of fresh air
Plan a trek downtown to take in the City's natural features, including downtown parks, nearby golf courses, trails, walking tours, and more. After being cooped up indoors, Mississauga's downtown offers a much-needed return to the great outdoors.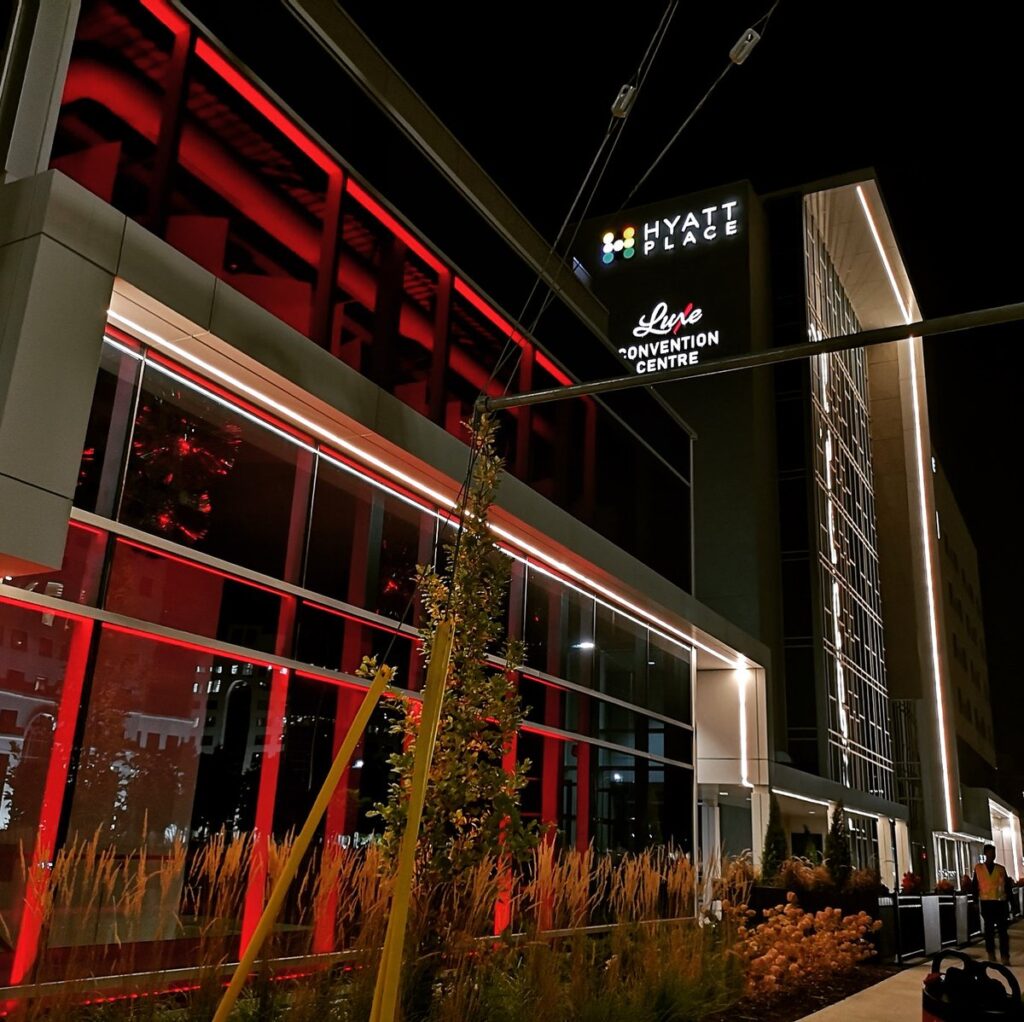 Stay the night
Got bigger plans for your downtown visit? Make your home base at one of downtown's premier hotels, including the new Delta Hotels Toronto Mississauga and the Hyatt Place Toronto / Mississauga Centre situated just minutes from the downtown core and a quick drive from Toronto Pearson International Airport.
With everything to explore, eat, shop, and experience in downtown Mississauga, there are plenty of reasons to stretch your visit. And to sweeten the deal, be sure to take advantage of the "It Pays to Stay" program, which offers a $100 VISA prepaid gift card to anyone who books two nights at one of its participating hotels.
We could go on about what makes downtown Mississauga special, but why not see for yourself? With accommodations, restaurants, and entertainment to suit any plans, all that's missing is you.
Making plans? Start by clicking #MySaugaSummer or follow us on social @visitmississauga